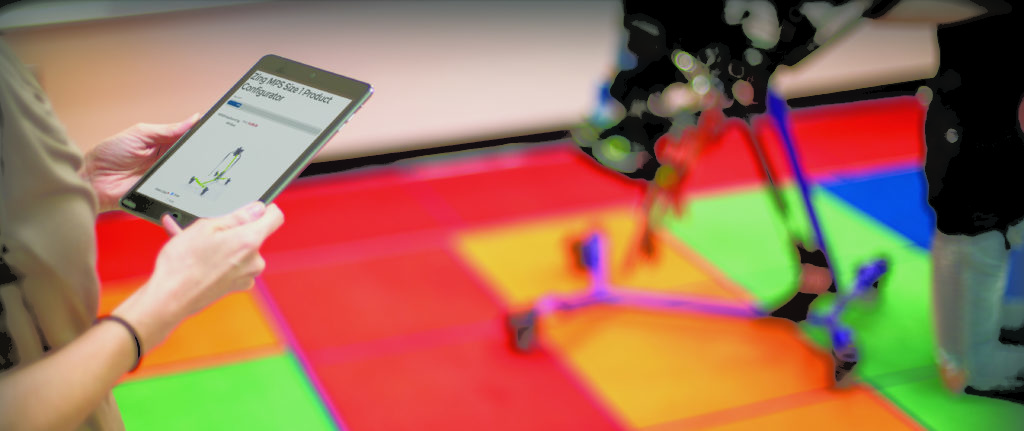 The Justify It tool generates a comprehensive letter of medical necessity (LMN) for EasyStand, Zing or ActiveAid products. It simplifies the process and reduces the amount of time spent writing an LMN. Justify It helps you quickly configure an EasyStand, Zing or ActiveAid product, prompting you to add medical justification for each necessary support and positioning component – then walks you step-by-step through the entire letter process.
This site was designed with security in mind and we have taken a number of steps to secure any data transmitted on the site. Justify It and Altimate Medical, Inc. take the HIPAA Act very seriously and have secured the website in compliance with HIPAA standards. We will continually improve the security and integrity of this website and associated data.
Our How-To page has step-by-step instructions to use this tool.
How to get started:
Use the "Register" button below to become a new Justify It user – you must complete registration to use the Justify It tool.
You will be redirected to a form that outlines the terms of use and to sign a Business Associate Agreement (BAA). This agreement is a necessary component for both Altimate Medical, Inc. and you to maintain HIPAA compliance, and gives you all the information you need to be assured Altimate Medical, Inc. is doing everything required to secure protected health information.
A signed copy of the BAA will automatically be sent via email along with login credentials for subsequent uses of the Justify It tool. (May take several minutes – be sure to check your junk mail if you don't see the 2 separate emails)
After signing the BAA you will be automatically logged into the Justify It tool and redirected to the "Choose a Brand" page.
Choose the brand you wish to write an LMN for, follow the directions to configure it and then write your letter.
Once you have chosen a brand to write a letter for, you will be redirected to a "Choose a Product" page where you can choose a product within that brand.
"Save and Continue Later" is available at the bottom of the forms – this is the ONLY way to save letter data and return to it at a later time. Please consider copying the link and token information in the event there is a delivery issue via email. To access a saved letter sent via email, click the link in your email – if you are not logged in, it will prompt you to log in – then you may have to return to your email and click the link again after logging in.
Returning Users:
Use the "Log In" button if you have already registered.
Your login credentials were emailed to you shortly after completing registration (may take up to 5 minutes, be sure to check your spam folder if you don't receive it).
After a successful login you will be redirected to the "choose a Brand" page.
Choose the brand you wish to write an LMN for, follow the directions to be redirected to the product of your choice and configure it and then write your letter.
"Save and Continue Later" is available at the bottom of the forms – this is the ONLY way to save letter data and return to it at a later time. Please consider copying the link and token information in the event there is a delivery issue via email. To access a saved letter sent via email, click the link in your email – if you are not logged in, it will prompt you to log in – then you may have to return to your email and click the link again after logging in.
For registration, log in questions or help, fill out the Contact Us form.